Better living environment
and its future builders
At YIT, you have the opportunity to participate in creating vibrant cities and better living environments, regardless of your position. After the YIT and Lemminkäinen merger, we can offer double the possibilities to develop and create your own career path. We build business premises that people find comfortable, infrastructure that lasts from generation to generation and homes where dreams come true. With us, you find the experts in paving.
As a counterbalance to challenging tasks, we offer you flexibility. We appreciate teamwork in which individuals also have a chance to shine. As many types of skills are needed at the top of the construction industry, we trust in everyone's competence and strengths. We encourage employees to learn new things and provide them with training. We offer you a job that adapts to your life.
Behind long and rewarding careers there are encouraging superiors and a caring employer. In our company, you are allowed to enjoy your work.
working at YIT
Skilled and motivated personnel is the key to our success. We offer interesting and challenging job opportunities in construction projects and paving, business development and our back office functions. Whatever your task or title, at YIT you will be a part of a company building better living environments in 11 countries, with about 10,000 employees.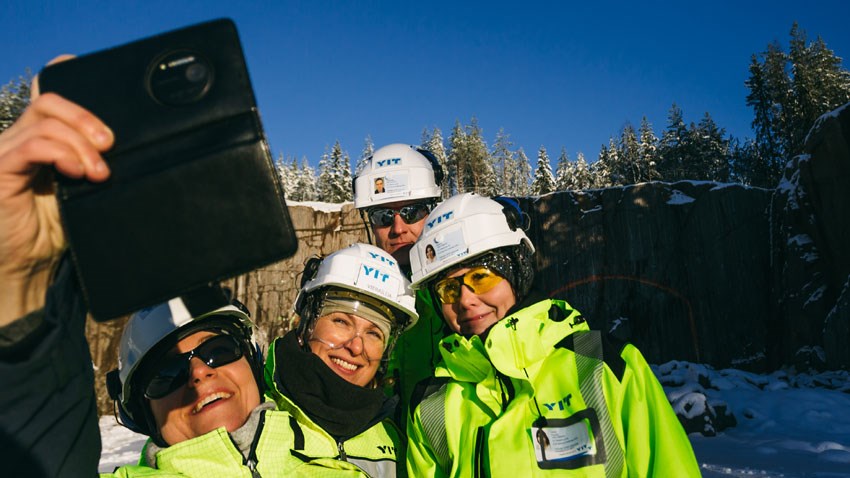 working as a Summer trainee at YIT?
We are looking for young talents to grow with us during their studies. We offer internships, summer jobs and thesis placements.
Take a look at our local web pages and take your first step on your YIT career.
People at YIT
YIT creates more attractive and sustainable urban environments by building housing, business premises, infrastructure and entire areas. Our long history and our organisational culture are the foundations for stable development. The key element of our corporate culture is to value every employee's contribution and competence and guarantee possibilities to develop their competences further.
We succeed, because we care about our personnel's development opportunities, effective work atmosphere and wellbeing.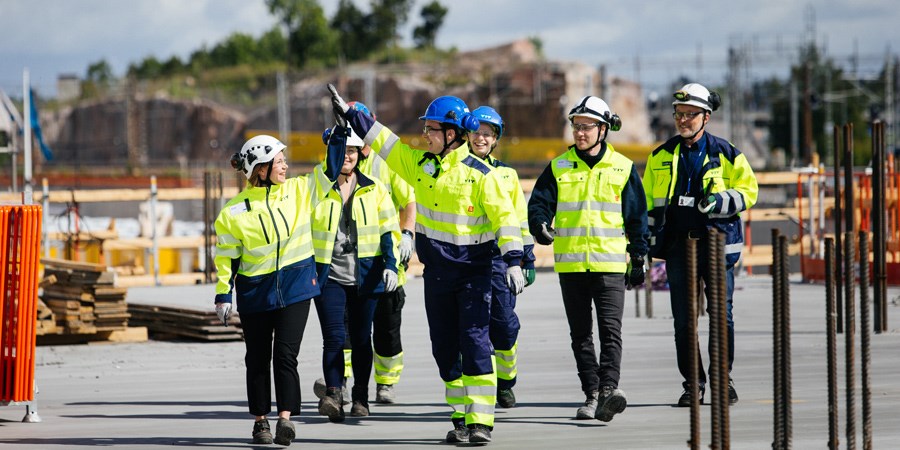 Our employees are highly engaged
and contented with leadership
We want to regularly hear about the well-being of our personnel, and how motivated and committed they are to their work, and how encouraging our leadership is. Our goal is to make sure that YIT continues to be a great place to work also in the future – one where people feel happy, and do their work with passion.
One of our development tools is our personnel survey, YIT Voice, which is organized annually in all the countries in which we operate.
In 2017 89% of our personnel completed the survey. Based on the results, engagement has developed favorably from 82% in 2016 to 86% in 2017. Employees are overall satisfied with YIT as an employer, and 86% of them would recommend YIT as a great place to work. Leadership is perceived to be on a high level (Leadership index 2017: 83%), especially appreciating superiors' support and care for wellbeing.
"Variation, new challenges every day, and people are the best things about the job"

After graduating as a Construction Engineer, Andreas began his career as Site Manager and today, ten years later, he works as Manager for Paving in Northern Sweden.