Market development in January-June 2017
Consumer confidence picked up in Finland during the review period, which was also seen as good consumer demand. However, there were no signs of overheating. Demand continued to focus especially on affordable apartments in growth centres. Also the demand for bigger apartments continued to improve. Investors were more selective in their investments and the demand focused on the capital region.
In the CEE countries, consumer confidence was on a good level especially in the Czech Republic and has improved from the beginning of the year clearly especially in Latvia. Residential demand was especially brisk in Slovakia, the Czech Republic and Latvia. Residential prices of new apartments increased slightly on average and the shortage of resources in the CEE countries caused cost pressure especially in the Czech Republic and Slovakia.
Mortgage interest rates were on a low level in all operating countries and the availability of financing was good. In Finland, new drawdowns of mortgages increased year-on-year although towards the end of the review period, new drawdowns of mortgages decreased.
FINLAND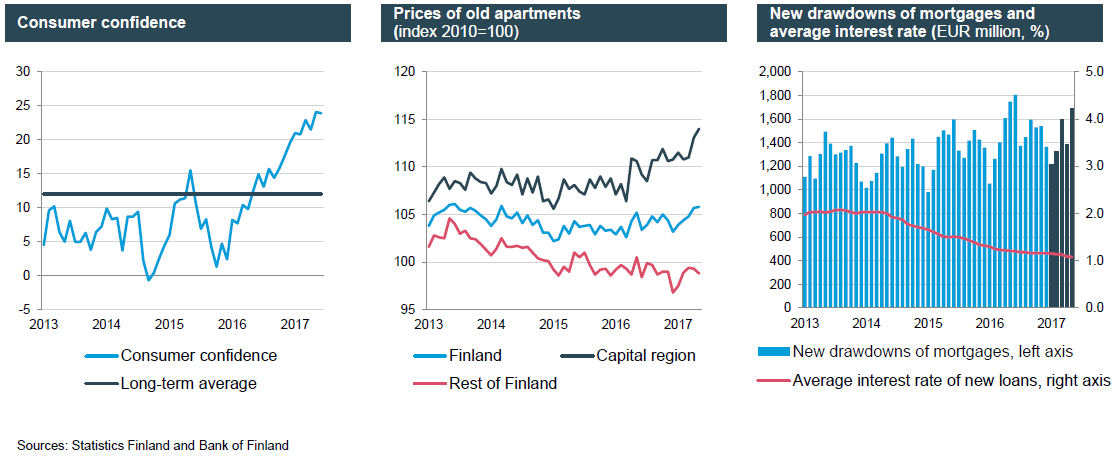 CEE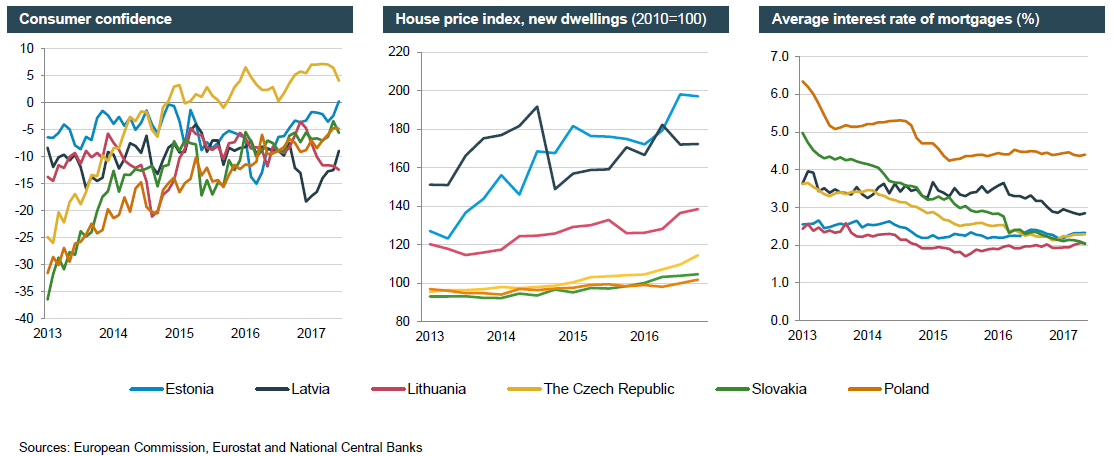 Russian consumers were cautious in their purchasing decisions in the first half of the year in spite of the economy being more stable. During the review period, the decline in consumers' purchasing power seems to have stopped.
Residential demand remained weak. The Russian Central Bank's key rate cuts further increased expectations of a decrease in interest rates and this was partly reflected in the residential demand. Residential prices remained stable on average. The mortgage interest rates for new apartments continued to decrease below 11% during the quarter.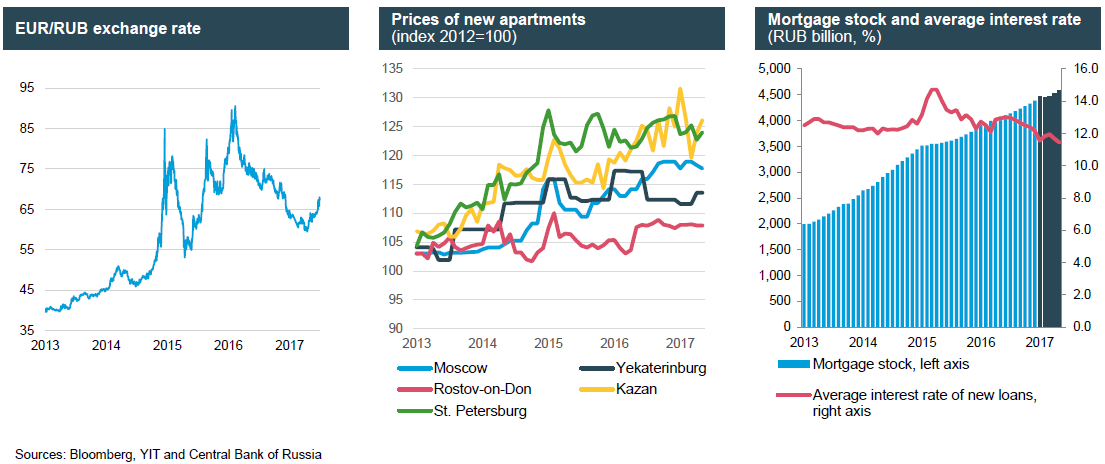 Business Premises and Infrastructure
Investors' interest towards projects in prime growth centres was on a good level in the Finnish business premises market. In Finland, the good overall market sentiment supported private investments. The tender market and infrastructure market were active especially in the capital region and growth centres.
In the Baltic countries and Slovakia, investor demand for business premises was good and rental levels have remained stable. Tender market has remained stable in the Baltic countries.