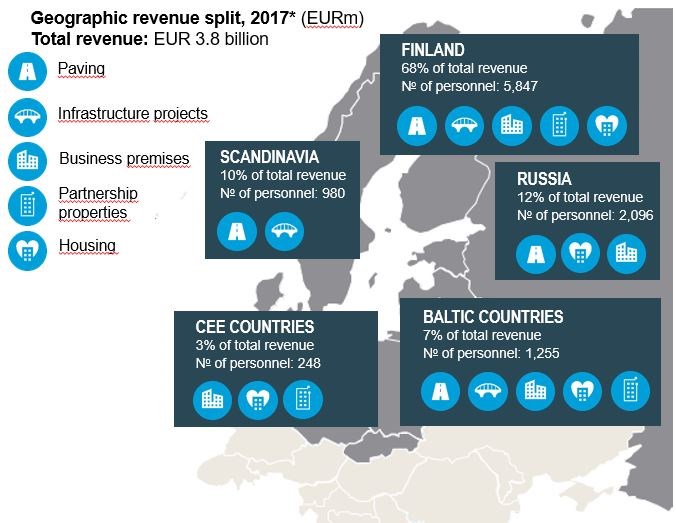 * Preliminary combined high level illustrative estimates for the geographical, operational and business logic splits reflect the external and internal reporting of YIT and Lemminkäinen prepared under IFRS principles for the year 2017. Illustrative high level estimates of splits presented are based on a hypothetical situation and are not intended to project the revenue split of the Combined entity in the future. The illustrative information should not be viewed as pro forma information.
YIT operates in 11 countries: Finland, Russia, Scandinavia, the Baltic States, the Czech Republic, Slovakia and Poland.
In Finland, we are the largest residential developer and one of the biggest business premises and infrastructure constructors.
In Russia, we are the largest foreign residential developer and one of the top operators in the CEE countries, except for Poland, where the operations have just been launched.
As of February 1, 2018, YIT's six reportable segments are Housing Finland and CEE, Housing Russia, Business premises, Infrastructure projects, Paving as well as Partnership properties.