The result of the first quarter earned an extremely positive reception at the end of April. As we remarked in the notice of the financial statements bulletin, the first quarter is typically the weakest of the year. Nonetheless it was a positive surprise in comparison to market expectations, because domestic housing sales in particular were strong. The guidance for the end of the year remained unchanged.
Before April's silent period, YIT's management met with French investors at the Paris roadshow. In addition to the traditional themes, responsibility and sustainable development as part of YIT's business were topics of the day. The responsible operations of companies are increasingly of interest to investors, and the number of funds focusing on responsible investment is growing continuously.
Among the things that interested investors at the Paris event were the energy efficiency of YIT's homes and the improvements in this area in recent years. The energy standards of Finnish construction are top-class worldwide, although this is often forgotten by us because we consider it self-evident to maintain the highest standards. There was also discussion about whether consumers are willing to pay for more energy-efficient housing, and about how much consumers are interested in this topic. Investors want, as always, concrete facts and figures to base their decision making on. YIT reports its sustainability figures once a year, in the GRI report that is published alongside the Annual Report. The GRI report contains a lot of interesting and detailed information on how sustainability comes across in the company's business operations.
There was also much discussion in Paris about YIT's renewed strategy, in which sustainability is now at the core of our business. Our vision of "More life in sustainable cities" crystallises our goal of building sustainable urban environments, which in practice means building pleasant residential areas, making city structures more compact, enabling well-functioning public transport, and bringing services closer to our customers' daily lives. The 2016 Annual Report contained, for the first time, the "Sustainable urban environments" metric, which we will use to measure in concrete terms how near services and public transport are to our housing projects.
ACCESSIBILITY OF SERVICES FROM OUR APARTMENTS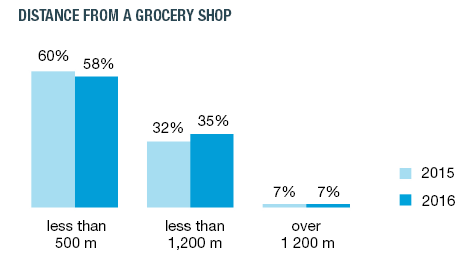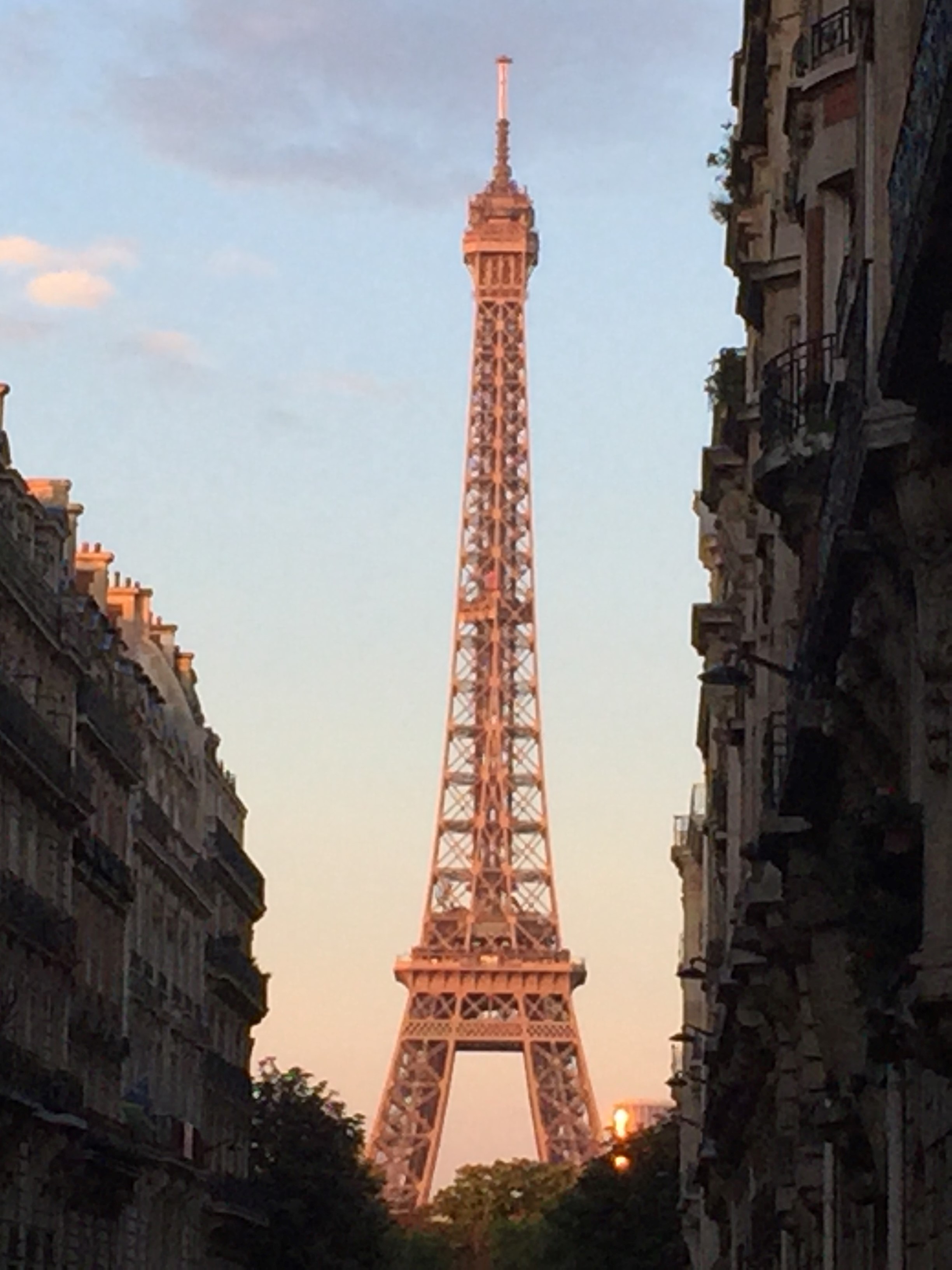 There is land to build on!
In conjunction with the publication of its first quarter results, YIT published more detailed investor information on its plot portfolio. The company has a total of over 5 million floor square metres of own plots and rental plots, as well as pre-agreements.
In Finland there are almost 2 million floor square metres of land reserves, 75% of which have a strong plan. About 150,000 to 200,000 floor square metres of plot portfolio is taken into use annually, so our plot portfolio as it currently stands is enough for about 10 years. Of the balance sheet value measured in EUR, 61% of Finland's housing inventory is in the Helsinki metropolitan area.
Read about the new land plots on pages 30 and 31 of the interim report presentation. The presentation is available in both Finnish and English.
yit's sustainable urban environment indicators
Our biggest impact on the society comes from our products, or apartments, business premises and infrastructure creating urban environment. We follow Sustainable Urban Environments indicators especially in self-developed residential production. The figures include all the apartment building projects in all of our operative countries that have received a start-up decision during the year.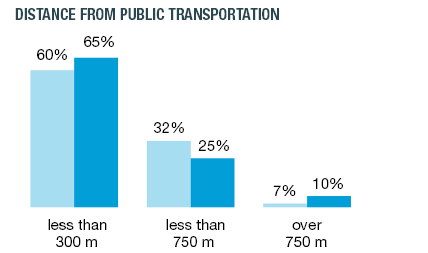 DO YOU HAVE ANY QUESTIONS?
PLEASE CONTACT US!
InvestorRelations(at)yit.fi
Hanna Jaakkola
Iida Lähdemäki
Maija Honkanen