Investor Report, Dec 2016
You are reading YIT's first Investor Report. YIT's investor relations team is here to serve you, whether you are a current shareholder or prospective investor. In this brief report we highlight topics that are on the minds of the professional investors we meet around the world and host in Käpylä. At present, the focus is on our revised strategy and our solutions for increasing profitability.
The core of our strategy and the vision of the company is "more life in sustainable cities". The engine of our growth is sustainable urban development, which we will increasingly do in cooperation with our partners. Urban development combines YIT's specialised expertise as a developer and builder of housing, business premises, entire areas and effective infrastructure. Good examples of our urban development projects in Finland that are in line with this strategy include Ranta-Tampella, Konepaja, Kasarminkatu 21, the Tampere light rail project and the Tripla urban centre.
The geographic focus of our strategy is on growth centres in the CEE countries and Finland. We will reduce our capital tied up in Russia in the coming years, nevertheless maintaining critical volume in each of the six Russian cities YIT currently operates in.
In everything we do, we want to respond even better to our customers' expectations and be a pioneer in the use of new technology and innovation. A good example of this is the Smartti housing concept.
Responding to customer demand is the key to increasing profitability in the housing segment. The right product is easier to sell to the target group it is intended for. Customers in all of our operating countries are looking for apartments in growth centres that have more affordable total prices.
The investor market remains important for YIT, although increasing consumer sales is a focal point in the pursuit of higher profitability. There are two types of investor sales:
The construction of an entire building for a customer such as a fund. These types of projects offer a good level of profitability and return on investment (ROI) for YIT.

Bundling individual unsold finished apartments and selling them to investors. These transactions are characterised by lower profitability and ROI. YIT uses bundle sales of housing units to reduce its invested capital.
In the Business Premises and Infrastructure segment, profitability is sought by pursuing more extensive and complex projects, such as Tripla. Together with our investor partners, we are developing the new heart of Helsinki in Central Pasila, which is a hub for public transport. Tripla will include a new kind of shopping centre, offices, a hotel and a large number of apartments. YIT is also responsible for infrastructure construction in the area as well as the leasing of the shopping centre. The key strengths underpinning YIT's competitiveness include multidisciplinary technical competence, the management of complex projects, effective risk management and well-established partnerships, to mention but a few. These strengths also represent the path towards improved profitability.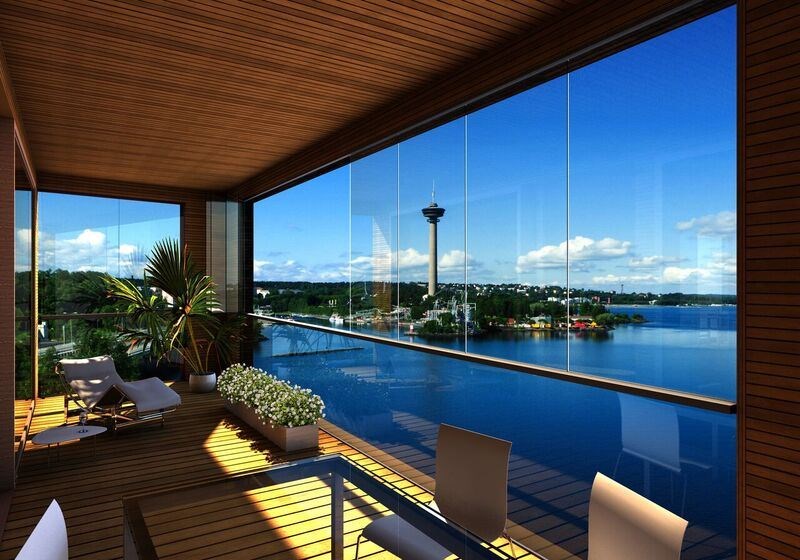 Näsinkeula, the first property in the Ranta-Tampella area, was reserved in record time
YIT is commencing building construction work as part of the Ranta-Tampella area development project in Tampere. The first property to be built is Asunto Oy Tampereen Näsinkeula, a residential building comprising 37 apartments, which will be part of the Keulakortteli block. The value of the property is almost EUR 20 million. The plan is for the Keulakortteli block to consist of five housing companies and the preliminary estimate is that the block will be completed in 2022.
Apartment start-ups in finland
-> share of consumers increasing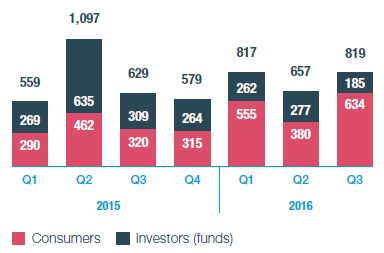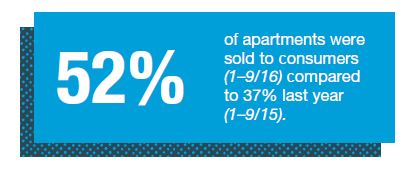 Do you have any questions?
Please contact us!
Investor.Relations(at)yit.fi
Iida Lähdemäki
Kaj Paulamäki
Hanna Jaakkola
Follow us on Twitter
@YITInvestors