Arrival and customer parking to headquarter
ARRIVAL
You can reach YIT head office by public transportation. Our head office is located next to Käpylä railway station, where the following trains stop: I, P and K. When arriving by car, please see the parking instructions below.
YIT Head office
Panuntie 11
00620 Helsinki, Finland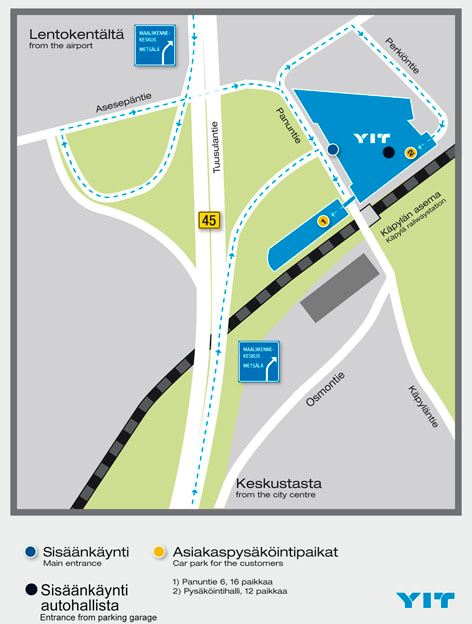 ON ARRIVAL FROM THE AIRPORT
When arriving from Helsinki-Vantaa airport, P-train from the airport stops at Käpylä railway station.